At present, Tapestry operates three major programs:  Indigenous Science, Horse-Human Relationship, and Online Learning.  The Horse-Human Relationship Program has been placed on a hiatus for the 2016-2017 calendar years. A fourth major program on Wildfire was closed in 2010 and results of the research carried out in conjunction with that program are now being written up for publication. All of our programs integrate different ways of knowing, learning about, and responding to the natural world, within Indigenous worldview, and incorporate aspects of mindful awareness.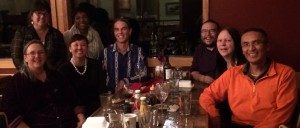 The Indigenous Science Program began at the same time Tapestry was founded and was, in fact, much of the impetus for its founding.  This program includes projects that were funded by four separate grants from the National Science Foundation. Dawn Hill Adams is active in the American Indigenous Research Association and presents talks to various professional groups as part of fulfilling Tapestry's mission in this area. We are presently developing a series of workshops designed for Indigenous graduate students, which will also be available to members of the public interested in learning Indigenist relationship to the Land and environment. Both of Tapestry Institute's new Occasional Papers are in this area of work.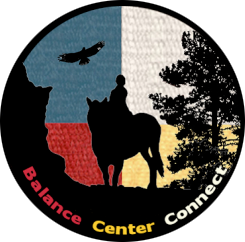 The Horse-Human Relationship Program began in 2001 and has continued since then with funding from Pierce and Keely Brosnan, Dean Koontz, and many other individuals.  Our research and education programs focus on integrating different ways of knowing, learning about, and relating to horses as part of the natural world. Tapestry's Horse Ibachakali program, which weaves together ecopsychology, horses, and mindfulness with Indigenous worldview, the Circle and the ways of knowing, was run successfully in a partnership with The WINGS Foundation of Denver in 2014. It is currently on hiatus. We will eventually offer it in a new form to Indigenous graduate students and select groups of individuals interested in learning Indigenist relationship to the Land and environment.
Online Learning has always been an important part of Tapestry's work because so few easily-accessible resources clearly explain the philosophical premises on which we base the things we do.  We have therefore worked diligently to explain the core principles of the Circle and the ways those apply to Ways of Learning and Knowing and our mission. You can use our Site Map to find additional online learning materials about important topics such as Indigenous Science.
As part of our public education work, we also share through public lectures and publications.
Tapestry's past projects include conferences, meetings, a digital library project, pre-production for a film, and research into different ways of learning and their application to educational venues.
Check back often for updates, "like" our Facebook page, or contact us to be put on a mailing list for information as it becomes available.