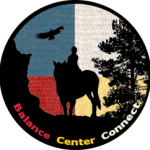 "Horses represent the natural world to me.  They're the closest link between us and the natural world.  We have a lot to learn from them."  —  Rosalie Little Thunder, Sicangu Lakota (1949-2014)
Tapestry Institute's Horse-Human Relationship Program was founded and is directed by Tapestry's President Jo Belasco, Esq. to conduct research into the special relationship that exists between horses and humans and to provide educational opportunities for people to learn about horses from within Indigenous worldview.  Tapestry has a strong track record of creating innovative opportunities for people to learn about and relate to horses within the Indigenous context that guides all of Tapestry's work.  These projects offer the same integrated approach to learning about, understanding, and relating to horses as part of the natural world that are found in all of Tapestry's work.
Current Projects.   Our Horse Ibachakali program is currently on hiatus.
Past Projects. Tapestry has conducted many innovative programs that have explored the horse-human relationship.  Recently, we provided the Horse Ibachakali Program in partnership with the WINGS Foundation of Denver, an organization that helps adult survivors of childhood sexual abuse.  WINGS members learned about intellectual and experiential ways of knowing as they engaged in different activities with select horses.  They also learned how mindfulness could help them connect to the horses and be aware in the present moment.  We look forward to again offering this program in the future as a way for people to reconnect to nature and learning about Indigenist ways of knowing and learning.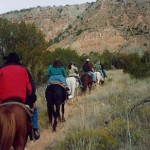 Through the years, we have offered many other unique programs with horses and humans.  We have been able to study the impact of trail riding on the group meeting process, gentle and work with wild and rescue Mustangs, create and manage the Mustang Freedom Project (that integrated Mustangs into public education workshops for women) funded by actor and activist Pierce Brosnan and author Dean Koontz, and conduct extensive research on the horse-human relationship.