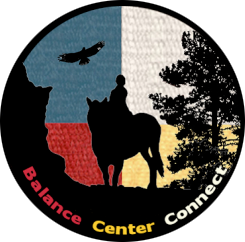 If we allow them, horses can teach us a lot about how to connect to the Land. They can also teach us a lot about ourselves. For this to happen, we must be able to listen to horses and to give them the space to teach us. This means we must relate to them differently than the way Western culture relates to them. We cannot project our feelings and fears upon them nor can we remain within patterns that fail to respect them as the powerful healers and teachers they can be. Tapestry's Horse-Human Relationship Program provides opportunities for people to interact with horses and to learn from them within Indigenous worldview.
Indigenous cultures worldwide exist within a worldview in which connection — to the natural world and to other human beings — is the root of wellness and well-being. Tapestry Institute has spent more than 20 years developing programs that teach Indigenous ways of knowing and connecting, not specific cultural practices of ritual or ceremony, to people from all walks of life. Working with Indigenous colleagues from around the world, we have learned how to help people discover a way of seeing, understanding, and connecting that is every human's birthright. The key has been creating learning environments in which the natural world itself connects with and teaches people.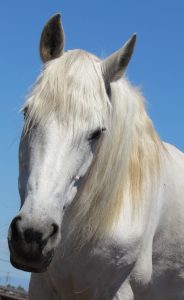 The most gifted leaders in many of our programs have been Mustangs and Indian Ponies who have come to us to do this work. Part of the reason our programs are so powerful is due to the way we at Tapestry view and treat horses. To begin with, horses are proud members of their own Nation. They are not human beings, and they are not mimics or imitators or mirrors of human beings. That is to say horses are not human side-kicks or tools. They are our peers, in every sense of that word. Horses have their own wisdom, their own gifts of healing and teaching, and they share these with humans as much as we permit them to do so. The horses of Tapestry's Horse-Human Relationship Program, who work in Horse Ibachakali and Mindfulness with Mustangs, came to us to do the work they do. They want to help people find peace and healing. They want to carry people to the Center from which peace and well-being flow.
These strong and compassionate animals have led survivors of childhood sexual assault to healing in Horse Ibachakali; have transported harried businesswomen raising families to a place of physical, psychological, and spiritual peace in Mythic Living for Modern Women workshops; and through conferences, lessons, and clinics, have carried backyard and show equestrians to a connection with horses that satisfies the deepest longings for relationship they felt as horse-crazy children. All the Tapestry programs in which horses have healed and taught are being offered as part of an expanded Horse-Human Relationship Program that provides multiple opportunities for learning and connecting with the natural world through Indigenous worldview, with horses as teachers and guides.
Learn more about Horse Ibachakali or Mindfulness with Mustangs.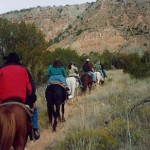 Past Projects. Through the years, Tapestry has conducted many innovative programs that have explored how the horse connects us with the natural world and what effect this has on us.  We have been able to study the impact of trail riding on the group meeting process, gentle and work with wild and rescue Mustangs, create and manage the Mustang Freedom Project (that integrated Mustangs into public education workshops for women) funded by actor and activist Pierce Brosnan and author Dean Koontz, and conduct extensive research on the horse-human relationship.