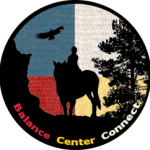 If we allow them, horses can teach us a lot about how to connect to the Land. They can also teach us a lot about ourselves. For this to happen, we must be able to really listen to horses and to give them the space to teach us. This means we must relate to them differently than the way Western culture relates to them. We cannot project upon them what we think we hear nor can we remain within old patterns of thoughts and beliefs concerning the horse-human relationship. Tapestry's Horse-Human Relationship Program provides opportunities for people to interact with horses and to learn from them within Indigenous worldview. This program offers the same integrated approach to learning about, understanding, and relating to horses as part of the natural world that are found in all of Tapestry's work.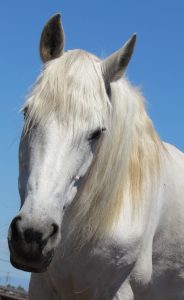 Current Projects. Mindfulness with Mustangs is an online program that allows people to practice mindfulness and meditation with Mustangs through audio and video interactions. We are raising funds so that we can record and produce audio and video recordings with these amazing creatures. Please consider making a donation today so we can bring these incredible Mustangs into people's living and work spaces to create harmony and peace.
Recently, we provided the Horse Ibachakali Program in partnership with the WINGS Foundation of Denver, an organization that helps adult survivors of childhood sexual abuse.  WINGS members learned about intellectual and experiential ways of knowing as they engaged in different activities with select horses and from within Indigenous worldview.  They also learned how mindfulness could help them connect to the horses and be aware in the present moment.  We look forward to again offering this program in person in the near future as a way for people to reconnect to nature and learning about Indigenist ways of knowing and learning.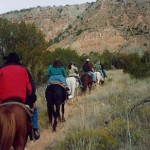 Past Projects. Through the years, Tapestry has conducted many innovative programs that have explored how the horse connects us with the natural world and what this effect has on us.  We have been able to study the impact of trail riding on the group meeting process, gentle and work with wild and rescue Mustangs, create and manage the Mustang Freedom Project (that integrated Mustangs into public education workshops for women) funded by actor and activist Pierce Brosnan and author Dean Koontz, and conduct extensive research on the horse-human relationship.