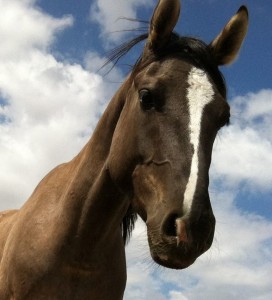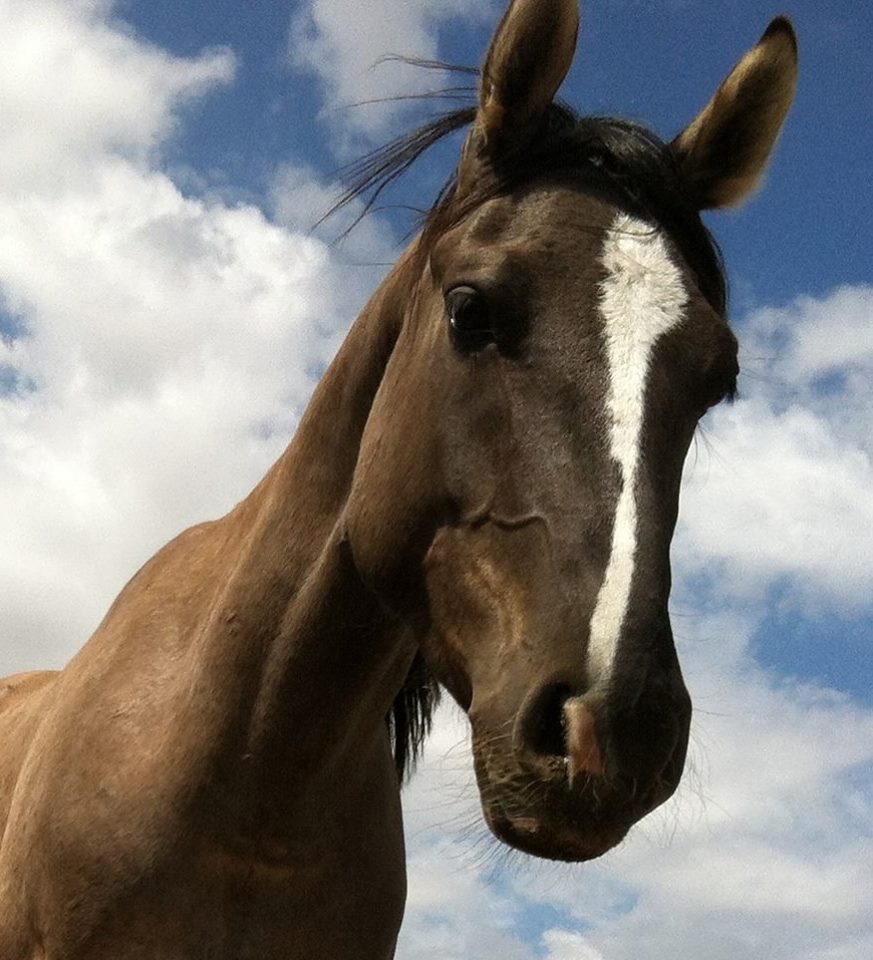 "I think everyone should come do this no matter what it is they have experienced in life.  It teaches you something about yourself that you didn't know, and you can't learn in any other way."  —  Rachel
You are standing alongside a horse on a bright, sunny morning.  As you brush the horse, you focus on your breathing and let go of any judgments and thoughts that arise.  The morning proceeds with instruction about and experience in reciprocity with the horses, a concept woven deeply into Indigenous worldview.  By the end of the session, you have the realization, "I know I have learned things about myself that I am going to take throughout the rest of my life."  Welcome to Horse Ibachakali, a unique program offered by Tapestry Institute incorporating horses, mindfulness and Indigenous worldview.
Ibachakali (click the word to hear a sound file) is a Choctaw Indian word for "connected" or "connection"*. The Horse Ibachakali program is designed to explore connections of many kinds between people and the natural world, which includes the inner as well as outer landscapes we all inhabit. It is the only program of its kind that integrates hands-on learning, mindfulness, and Indigenous worldview in an empowering experience of engagement with horses to transform individual human lives.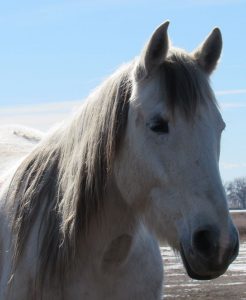 Participants in Horse Ibachakali sessions learn:
Basics of safe and effective horse handling, from simple grooming to haltering and leading; how to catch a loose horse, halter it, and safely balance on it bareback, standing still or at a led walk.
Simple methods for being mindful – staying in the present moment without judging yourself or anything else — while you groom, halter, lead, or sit on a horse.
Different ways of knowing, learning about, and responding to the natural world, and some essential elements of Indigenous worldview such as relationship and reciprocity, as they apply to working with horses.
Even if you have experienced haltering, leading and sitting on a horse bareback, Horse Ibachakali teaches you how to do so using mindfulness within Indigenous worldview, creating a truly unique experience.  As one participant said, "It brings something out from inside of you that you didn't know existed in there."
Participants benefit from Horse Ibachakali because they:
Want to experience an Indigenous way of relating to nature
Want to learn basic mindfulness in a natural setting
Want to explore applied mindfulness
Want to learn how to engage in relationship based on reciprocity
Want to learn about the horse-human relationship from within Indigenous worldview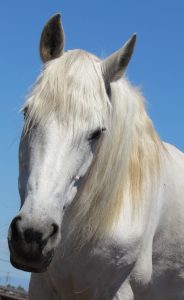 Horse Ibachakali is a life-changing program that anyone can experience.  While this is not a horse therapy program but rather one that helps people reconnect to that natural world, we previously partnered with the WINGS Foundation of Denver to help their members, who are adult survivors of childhood sexual abuse.  In 2018, we are expanding the program to add a second session as well as offering the entire program to other groups and individuals, including members of the public interested in learning Indigenist relationship to the Land and environment.
Be sure to visit our blog to read about a participant's life-changing experience in Horse Ibachakali!
Your donation helps make this program possible, and it also helps support the horse partners in this important work.  Yakoke for your support!
*Yakoke (thanks) to Dora Wickson of the Choctaw Language Program, Choctaw Nation of Oklahoma, for helping us further refine the word we use to mean "connection." You may know of our horse program by the term we used previously, Itahoba. That word also means connection, but in a more detailed conversation with Dora and other Choctaw language speakers in the program, the word Ibachakali was suggested as even closer to the specific sense of "connection" to which we wish to refer.  You can hear a sound file of how the word is pronounced here.