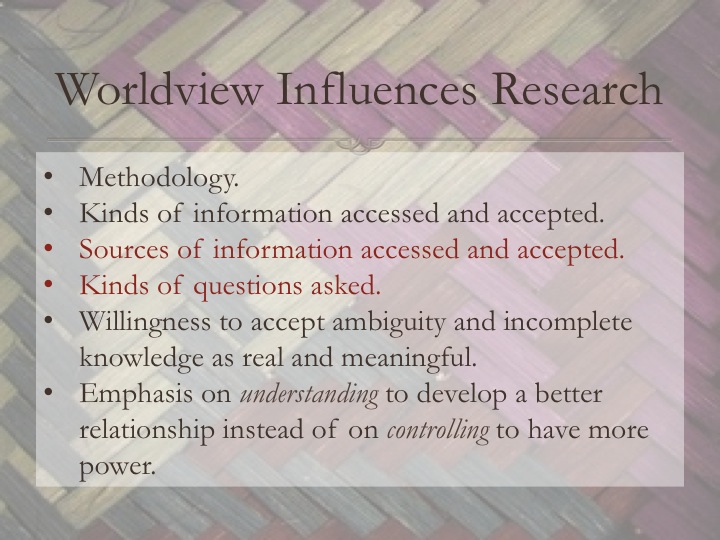 It's not easy for graduate students to integrate Indigenous Research Methods into a thesis or dissertation that has to be approved by mainstream university faculty.  Tapestry Institute and the Student Storytellers Indigenizing the Academy (SSITA) graduate student group of the American Indigenous Research Association are working together to develop a workshop to help graduate students navigate the challenges of such a degree process with greater resilience and success. Tapestry collaborated with SSITA to develop, run, and analyze a formative assessment of students' needs and an in-house report was prepared to help guide workshop design and implementation.
Watch this page for more information as the program takes shape! And if you are an Indigenous Research Graduate Student, consider joining SSITA to find a supportive community of peers.
For more information, contact us.