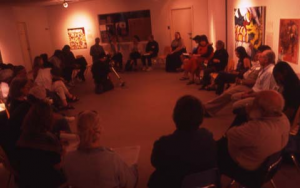 From time to time, Tapestry Institute offers half-day, one-day, and two-day workshops as well as longer special workshops for specific groups. Dawn Hill Adams, Ph.D. (Choctaw) and Jo Belasco, Esq. also both address various groups as invited speakers, and some of those opportunities are open to the general public.
Workshop subjects vary widely, but all of them focus on applying Indigenous worldview and its many ways of learning to issues of practical living. Workshops we've offered in the past that we may offer again include Mythic Living for Modern Women,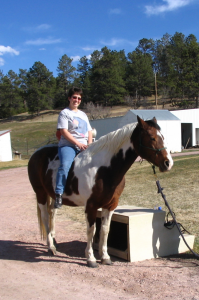 Winter Solstice Traditions and Meanings, and HorseStory HerStory. The ones offered at our own facility often engage our horses as special instructors. We've also developed and presented workshops tailored to specific groups by request, on topics such as forgiveness or how to handle fear.
Some of the shorter workshops we offer are suitable for distance learning via webinar, while others are held in specific locations along the Colorado Front Range or in parts of eastern Wyoming or western Nebraska. To get word of new workshops the moment they're available, join our mailing list.
Dawn and Jo are also popular invited speakers, and between them have addressed people with a wide range of interests, from academics to church groups and from equestrians to business women. Drop us a line about your needs if you'd like to learn more about what we can offer your group at a future event.