Are you excited about what you've been reading on our website and want to be part of what we do? Good! Here's how to do that.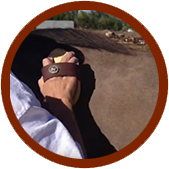 Learning Programs: Our most important learning program for the public is going to be offered through the Virtual Refuge as soon as we are able to secure a Place and purchase necessary 360 video and sound equipment for live-streaming the Land, horses, and buffalo who ground and empower everything we do. We will also start to offer limited numbers of online courses in the Land and the Law program, and possibly through the Horse-Human Relationship program, as soon as we have secured a location. We'll also offer periodic webinars about Indigenous Knowledge in general. To learn more about these opportunities as they become available, sign up for our mailing list or follow us on social media using one of the links at the top of the right-hand column area on this page.
Research teams: Let us start by saying that you shouldn't be too quick to count yourself out of being on a research team if you're interested, although there is a gentle but important selection process involved. Teams are being assembled for IKhana Fund now. This project needs primarily Indigenous team members because of the nature of the work. The relatively few non-Indigenous people who participate in those meetings will be funders. The Learning Software Project is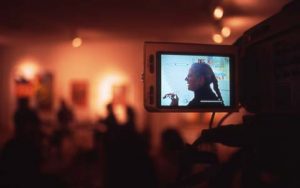 still at such an early stage of process that we're not assembling a team yet. But if you have ideas about what we're trying to do we'd like to hear from you, whether you're Indigenous or not. We've got a lot to learn and are particularly interested in talking to potential collaborators with expertise in cognitive science, neuroscience, cognitive psychology, learning theory, pedagogy, epistemology, and computer engineering fields including quantum computing. And if you're an artist, filmmaker, musician, dancer, storyteller, teacher, yoga practitioner, or anyone else who feels your way of interacting with the world makes your gut or your heart respond to our page about this software idea, write and tell us about it. Remember: diversity is what generates the power of emergent Knowledge.
This is precisely the right time to help advance Indigenous Knowledge. As you know if you've read the main pages tabbed on the menu bar above, everything we do is grounded in the Land. Without a Land Partner, we're hobbled. We simply can't do the things we want to do, that the world so desperately needs us to do. We know times are uncertain and terribly scary right now. No one knows exactly what's going to happen as spring 2020 rolls towards summer. But the work Tapestry is trying to do advances and supports the Indigenous Knowledge that can help every living thing on this planet have a better chance to respond to new challenges  — or prevent the environmental degradation that generates crises to begin with. The moment we're facing is actually the exact reason you should donate to Tapestry's capital funds campaign, even if you can spare only $5 or $10, so we have a place to gather and do this critically important work. Indigenous people have held onto our Knowledge at great cost for generations, knowing this day would come. Please help us put it in practice now, for everyone's sake. Yakoke! And this time, the voice you hear — saying "thank you" in Choctaw — is Dawn's.