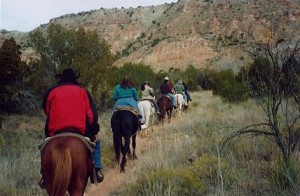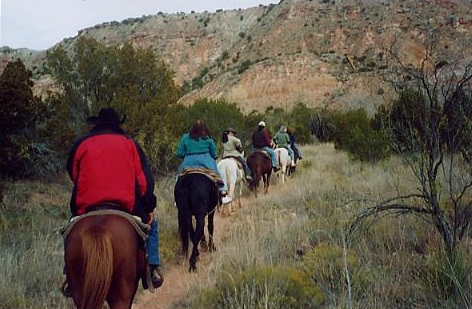 Once again, the header picture at the top of this page tells you everything you need to know about how we work, whether in research teams or education programs. We weave together a rich collection of many different people, disciplines, cultures, ideas, and ways of knowing so that something new can emerge. And we do it in partnership with the Land. This process is the fiery, creative heart of Indigenous ways of knowing and learning, and of Indigenous Knowledge itself. Why?
You might remember that the very first paragraph on our homepage talks about the importance of relationship to Indigenous Knowledge. Now look at the previous paragraph and notice just how many different kinds of things we said we weave together for Indigenous Knowledge to emerge. There have to be different individual people because it's in the relational dynamics between those people — the back-and-forth give and take as they try to achieve a common goal — that real understanding develops. (Maybe you've had this experience yourself in a creative team at work.) When these different people bring the knowledge and experience of different disciplines or areas of expertise together, then another layer of relating occurs, which makes the process that much richer. Relating to each other in the interface between different cultures has an equally powerful impact.
Now add the relational complexity of integrating different ways of knowing — including dream, intuition, art, story, spiritual understanding, analysis, and reason — to the mix. Things grow richer still as these ways of knowing intersect and inter-react. Now bring in the elements people of the dominant culture almost always forget to include: the animals that live an the area — especially, in our case, the horses and buffalo who partner with us — as well as the trees and grasses and insects — plus the Land itself. All of these interact with the individual humans and also with the other horses, buffalo, and other animals, the plants and soil and sky and water. It is from the interactions of all these varied relationships that Indigenous Knowledge emerges. More relationships generate a stronger process of emergence.
We have learned that people of the dominant culture sometimes find it challenging to navigate this kind of environment, which seethes with so much power that it can feel chaotic in comparison to a standard business or faculty meeting. So we help non-Indigenous program participants in several ways. One of the most important is mindful awareness practice, which we've found makes the going much easier for people. So we make that resource available in various ways and provide opportunities throughout our meetings for participants to mindfully rebalance.
Our learning programs are structured with fewer levels of interaction since the goal is learning itself rather than generating creative or innovative ideas. Learning programs start out with just a few simple relationships and slowly add more as the learner is ready for it. For instance, someone in an online learning program of the Horse Human Relationship Program initially develops relationships between herself or himself and just three other kinds of elements: their horse, the instructor, and just a couple of the different ways of knowing (although eventually all of them are engaged).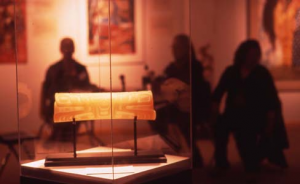 Research team members participate in more intense interactions whose goals require all the power we can bring to bear. So instead of cutting back on the levels and types of relationships to help non-Indigenous participants, we provide a little training and support through a program called Balance, Center, Connect. This provides an opportunity for non-Indigenous research team members to establish balance between themselves and the Land, animals, Indigenous worldview, and different ways of knowing before all the other people show up and the work begins.
Finally, remember there's a difference between culture and worldview, and that Tapestry focuses on Indigenous worldview. So although the relationships between different cultures are an important part of our process, we work within a single worldview. That's Indigenous worldview, of course, as it's the only one that provides access to Indigenous Knowledge. And although the Indigenous people who participate in our work are from many different cultures, Tapestry itself is not a tribal organization. Its founder is a member of the Choctaw Nation of Oklahoma, which is why some of our programs have Choctaw language names. But that shouldn't make you expect us to put feathers in your hair, give you an "Indian" name, or pop you in a sweatlodge. That's not how we work or what we're about.
You can learn more about the principles we apply to our research and learning activities here:
— The photograph at the top of this page is © 2003, Tapestry Institute, All Rights Reserved. It shows a research team at a meeting on the sacred Lands of Palo Duro Canyon, Texas in the winter of 2003. The trail ride shown was the inaugural activity of the Horse-Human Relationship Program. The photograph mid-page is © 2002, Tapestry Institute, All Rights Reserved. It shows a discussion of Native science and story taking place in an exhibition of artwork by prominent Indigenous artists that was part of the meeting "Stories from the Circle: Science and Native Wisdom." This exemplifies the integration of different ways of knowing and learning in the events we organize and the things we do. The glass piece in the foreground is by Tlingit artist Preston Singletary. —