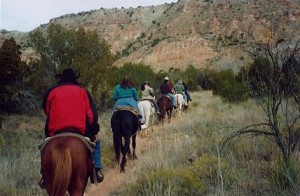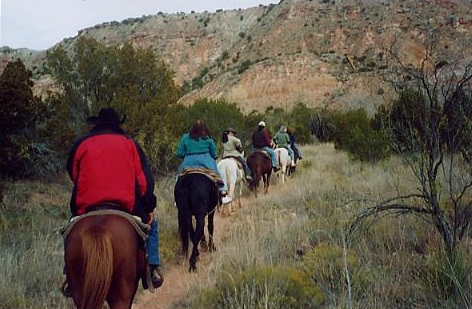 Tapestry operates out of Indigenous worldview.  It was founded to do so. We can't do the work we do any other way.
We understand and explain our mission to others using the Sacred Circle. This means we acquire and respond to Knowledge in relationship and through different ways of knowing. We also rely upon the fundamental tenet common to many Indigenous peoples that the Land — the material world that is the Earth and everything on it, plus all the universe around us — is alive. Because of these things, our meetings are held on sacred Land whenever possible, and we always provide opportunities for participants to spend time outdoors.* Our meetings and programs also emphasize learning in community, relationship and reciprocity, and basic elements of mindful awareness.
Because of these things, we ask you to transition into Indigenous worldview to work with us. We provide support for this transition, to help you have a powerfully positive experience. Horses, most of them mustangs, help us to help people who are not yet familiar with Indigenous worldview. Learning to balance, center, and connect with and through the horses helps you learn to do the same thing with the Land itself. This, in turn, helps you experience Indigenous worldview in a way that permits you to participate more collaboratively in the work we do together.
Please select from the menu beneath the note (below), to familiarize yourself with — and then explore — the materials that will support your journey into Indigenous reality.
*Note: Obviously, the parts of our program that involve bringing you to the Land and engaging you with horses don't apply right now. We simply don't have a Land base with the horses physically present at this time. Perhaps more distressingly, one of the obstacles to getting all this in place has been the Covid-19 pandemic. We have received some Knowledge that suggests the currently waning pandemic may not be the last of such situations, and that we may find our ability to meet in person limited from time to time as the years continue to roll past. But nevertheless, once we acquire the Land that is to become Yakni i Chūnkash, we will find a way for you to engage with it as part of the IKhana Fund Donor-Participant Program.
DONOR-PARTICIPANT PROGRAM MENU
Learning in Community
Mindful Awareness
The One Big Rule
Traveling a Different Path
Signposts to Watch For