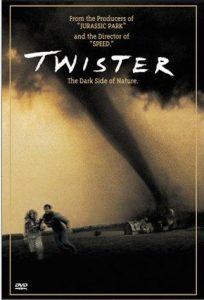 The website you are reading right now has more than 100 separate pages of text that explain Indigenous ways of knowing, Indigenous Knowledge and worldview, and related ideas that help people understand these vitally important concepts that are of increasing interest to a world in need of the wisdom Indigenous cultures have preserved and practiced for millennia. The pages are used by the public, scholars, teachers, and students in everything from middle school through college (depending on the type of page). A set of resources we prepared on Intellectual, Experiential, Spiritual, Mythic, and Integrated Ways of Learning About Tornadoes have always been rather surprisingly popular and were even quoted extensively in The Washington Post after tornadoes hit the Washington DC area on September 24, 2001. Tapestry's newer Occasional Papers series consists of original full-length publications for the general public and also scholars specializing in Indigenous Knowledge, environmental studies, ecopsychology, philosophy of science, epistemology, pedagogy, evaluation, assessment, and Daoist Studies (a codified system of nature-based knowledge in China). Some of these papers have nearly 12,000 words of text. In addition to the 100+ pages of text on this website, we have also archived a scholarly publication on Indigenous ways of knowing for free download at a university eRepository site.
So when we say that free online learning materials have always been an important part of Tapestry's mission, we aren't kidding!
Now we're announcing a new area of even more free online learning opportunities, of two new kinds: (1) video resources, of several different types; and (2) online learning opportunities such as virtual workshops and coaching. As you can see from our track record with online print materials, when we say we're going to expand into videos and online classes, we mean business. Most of these new resources will be part of the Horse-Human Relationship Program and so involve our Mustang partners. Of course these videos and virtual workshops/coaching experiences will all use Indigenous ways of knowing, and they will also engage the Land. In fact, one big outcome of combining livestreaming with horse, Land, and special video and audio equipment will be a Virtual Refuge that provides a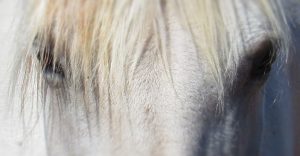 place of peace and security for people as well as for horses. As you might imagine, we're looking forward to securing a Land partner where we'll have a suitable environment for producing these new materials. If you're excited about the possibilities yourself, remember that you can help it happen. A donation of even $5 helps us produce powerful new experiences for people everywhere.
* Twister. 1996. Jan de Bont, Director. Michael Crichton and Anne-Marie Martin, Writers. Warner Bros., Universal Pictures, Amblin Entertainment, and Constant c Productions.