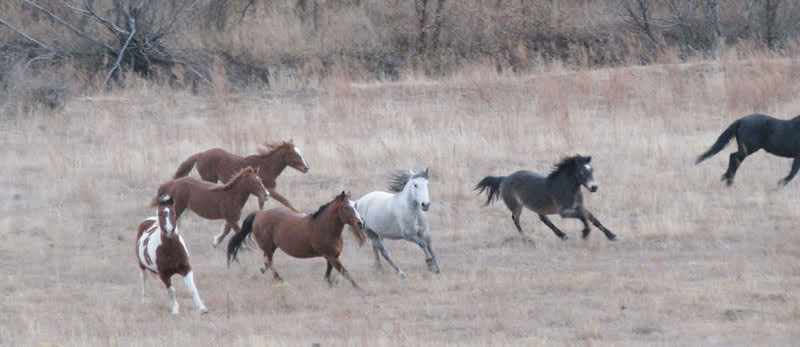 The Virtual Refuge offers a refuge to Mustangs and humans alike, on ranch property that Tapestry will purchase sometime in 2020. Mustang horses will find a forever home among the rolling foothills and powerful buttes of northwestern Nebraska's Pine Ridge, where special visual and audio systems will make it possible for anyone to visit and learn from them without the hassle and expense of travel. The resulting Virtual Refuge will bring emissaries of the Horse Nation and the power of the Land directly into the home, office, or commute of anyone who needs a moment of respite or renewal.
We'll also share the gentling processes carried out with additional Mustangs as we adopt more to bring to the facility, the number dependent upon how much land we're able to acquire. Doing this will help you see how working with mustangs in Indigenous worldview creates a deeper and more rewarding relationship — one you can use with your own horse.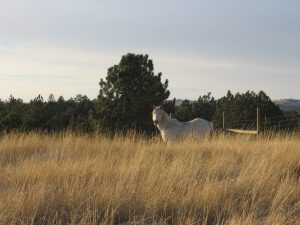 Once we secure a small ranch property that provides a forever home to the Mustangs we work with now and future Mustangs we'll adopt (the number depending on how much land we can buy), we'll begin using video, webcam, and livestream experiences to deliver the Mustangs and their beautiful natural habitat to anyone who needs a few moments of emergency stress relief. We are mindful that numerous studies have now demonstrated the power of such "virtual" experiences to impact peoples' blood pressure, heart rate, and negative emotions (such as depression and anxiety) in positive ways that are nearly as powerful as an in-person experience of the same environment. But of course, the virtual experience doesn't require the time, travel expense, or child care and job arrangements that the in-person experience does. We set up these experiences and videos so they facilitate Indigenous ways of learning  by incorporating concepts of Indigenous worldview into the activities and events we share and the ways we share them.
You can help bring the Virtual Refuge into existence by supporting it with a donation of any amount once the pandemic crisis of spring 2020 has ended. And follow our progress on social media, at the Horse-Human Relationship on Facebook, Twitter, or Instagram.