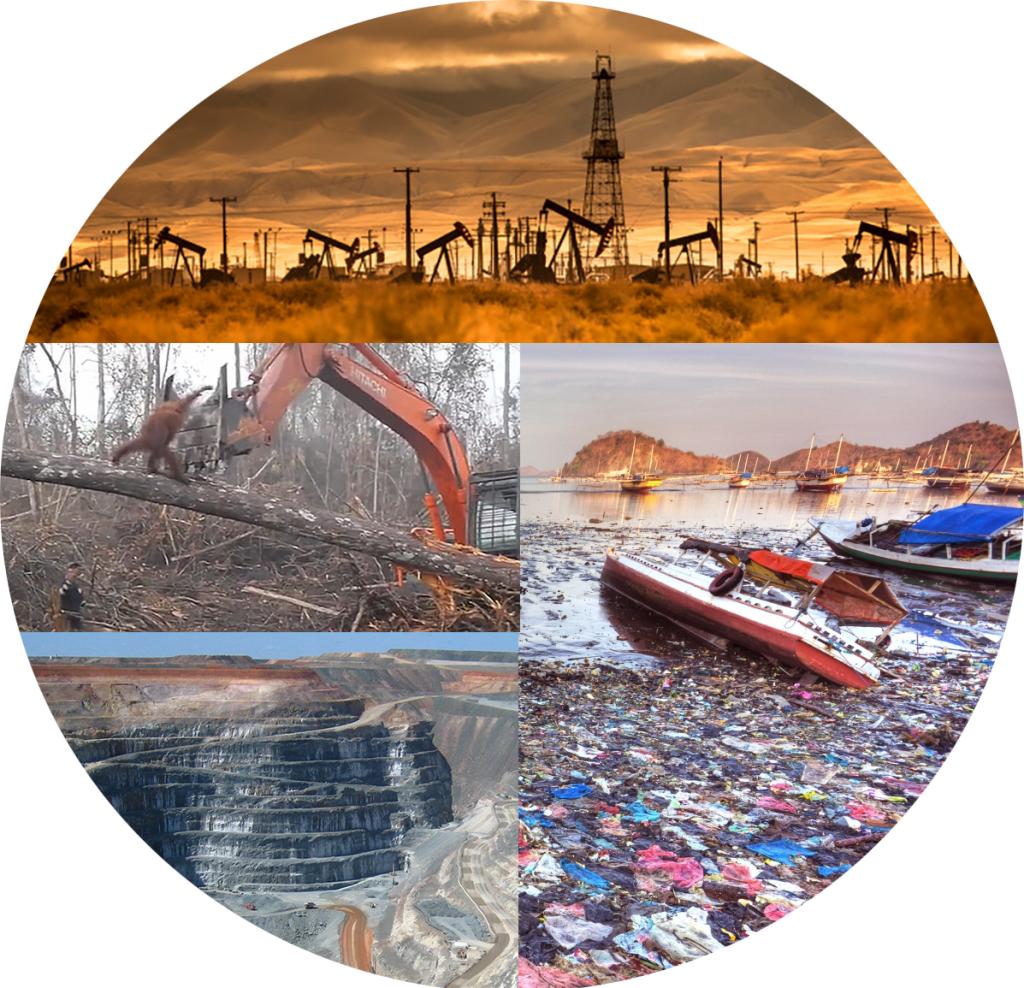 People of the dominant culture typically want to know why Indigenous-led environmental initiatives are really all that different from initiatives designed and led by people in Western culture. Or, if they're already familiar with existing Indigenous-Western collaboration efforts, they want to know why work based on free, prior, and informed consent doesn't adequately address the issue. Of course, both questions are really asking why it's important to support Indigenous-led environmental initiatives at all.
We could answer these questions simply by pointing to the images in the collage on this page. You know this is where you are. It's why you came to our website to begin with. You know these aren't pictures of environments from long ago that have since been restored. These are pictures of the world right now — the one that has decades of Western-led environmental inititives and laws already under its belt.
But you asked. So we have answered. We think you owe it to yourselves to see what we have to say. We have learned that IKhana Fund just doesn't make a lot of sense to people who aren't Indigenous unless they get some decent answers to those questions.
Please read these pages that address common questions, in the order you see them here. They'll make a lot more sense to you if you do. A link at the bottom of each page takes you to the next one in the series, so you don't have to return to this page unless you choose to do so.
Why Is It Important to Support Indigenous-Led Environmental Projects?
Isn't Free, Prior, Informed Consent Enough?
How Are Indigenous-Led Projects Really Any Different?
Click here if you want to return to the main IKhana Fund page now.