"The solutions to the crises we face in the world at this time lie in ancient places and also new ones, in places we have not walked, as well as in ways of thinking and feeling we have almost forgotten.  They lie in story and in science, in art and in experience, in the half-glimpsed movement of shadows at the edge of a clearing and in the stillness of nothing moving at all."  Dawn Adams, Ph.D., Founder and co-President, Tapestry Institute
People are starting to realize that Indigenous Knowledge and Indigenous ways of knowing can help humans adapt to the most dramatic ecological changes we've faced in the last 10,000 years. But even so, the real power and presence of Indigenous Knowledge is often invisible. Few people realize, for instance, that literally thousands of "new" drugs are really the traditional medicines of Indigenous people, that have been "mined" by pharmaceutical companies for profit. Even fewer know that Cheyenne Elders used traditional knowledge to protect El Reno, Oklahoma from a massive EF5 tornado in 2013.* Indigenous Knowledge that emerges from a harmonious and reciprocal relationship between people and the natural world makes them both healthier as well as more resilient, better able to recover from trauma.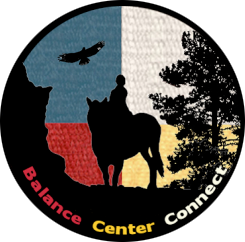 Tapestry Institute weaves together different ways of knowing and learning to help people better understand the natural world, and themselves as part of it. This opens a doorway into the larger realm of Indigenous Knowledge, and to the deep sense of reciprocity from which it emerges. Founded by a Choctaw scientist and educator in 1998, we operate out of Indigenous worldview and collaborate with scholars, educators, artists, healers, and Elders of many cultures to design programs that support Indigenous Knowledge in a number of ways. For people of the dominant culture, the first step to developing the reciprocal relationship that's the key to Indigenous Knowledge is learning how to balance, center, and connect — a process usually facilitated by gentled Mustangs in our workshops and in programs such as Horse Ibachakali. Because restoring a healthy relationship with the natural world is so inherently healing, these programs have been very powerful for people recovering from trauma.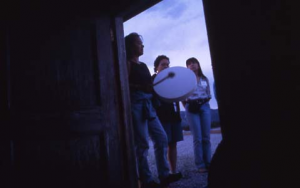 Tapestry networks extensively with Indigenous people already deeply engaged with Indigenous Knowledge, providing the community with presentations and publications. Our newest program, the IKhana Fund, will provide grants to Indigenous individuals and groups working with Indigenous Knowledge, the people who are finding ways to stand more powerfully within the wisdom of our Indigenous cultures. As they do, the Land will teach us how to adapt, and keep adapting, to environments that are no longer in equilibrium. Just as importantly, it will teach us what we humans can do to help damaged Places regain and maintain their health and vitality — and help us, in the process, to create a very different, truly healthy world in which relationship reclaims its rightful role in community lives and values. For the environmental problems we face are but symptoms of a far deeper wound.
The fact is that Indigenous people all around the world are coming together to learn from the Land itself how we can survive environmental changes that are threatening food crops, creating extremes of both flooding and drought, and generating new diseases resistant to antibiotics. Literally hundreds of Indigenous graduate students in mainstream university programs of research have started to use Indigenous Knowledge in their thesis and dissertation work. Native Elders from around the world are meeting to put their heads together about the best ways to support ecosystems reeling from climate change, urban pressure, habitat degradation, pollution, and the cultural systems that have engendered these problems. Indigenous scholars are coming together to envision and midwife cultural systems of learning and knowing that can foster and support a truly healed creation. But all these people need financial support to succeed, and you can see to it they get that support.
No matter who you are, you can support Indigenous Knowledge through donations to the IKhana Fund. You can also support Indigenous Knowledge by learning more about it through our programs or by reading the online learning materials on this website. If you find these resources important and useful, you can also support Indigenous Knowledge by making a tax-deductible donation to Tapestry Institute itself, to help us produce the papers and videos, the programs and workshops that provide people of the dominant culture with a doorway to understanding not only Indigenous worldview, but their own worldview as well. And if you have an idea for a helpful video or workshop you think we should produce, drop us a line.
Tapestry Institute acknowledges that the land where we work and live is part of the traditional homeLands of the Arapaho, Cheyenne, and Lakota nations.
* "The Weather God of Oklahoma City" by Sam Anderson, The New York Times, August 9, 2013. This article was written about legendary Oklahoma meteorologist Gary England after the May, 2013 tornadoes of Oklahoma City and Moore, Oklahoma. Passages about the Cheyenne Elders are cited on the Tapestry page "Spiritual Ways of Knowing About Tornadoes".

Like us on Facebook, Instagram, and Twitter.