Tapestry Institute offers everyone unique opportunities to engage in different ways of knowing and learning about the natural world and ourselves. Founded in 1998 by a Choctaw scientist and educator, Tapestry operates within Indigenous worldview and carries out collaborative work with Indigenous colleagues worldwide. Our research into different ways of knowing and learning, including how to apply them to innovative and powerful learning programs, has been supported by a range of organizations and individuals, from the National Science Foundation to Pierce and Keely Brosnan. Workshops and other learning opportunities that have grown from this work are available to individuals, groups, and organizations of all kinds.
Our focus is connection. The term ibachakali*, which means "connected" in the Choctaw language, refers to the very real, substantive, and fundamental connections that exist between people and the animals, plants, water, and soil of ecosystems. In addition, the term ibachakali goes beyond ecological connections to encompass the vitally important relationships between such things and story and dream, dream and place, spiritual and physical experience, and ways of understanding. All these things are parts of the natural world, so all are connected in meaningful ways.
Tapestry's programs emphasize connection between the different ways of learning and knowing about the natural world. We use the Circle you see here to model these ways as intellectual, experiential, spiritual, and mythic. We've learned that recognizing and integrating the different ways that humans know and learn about the natural world empowers richer and more meaningful understanding of the human-nature relationship. Some of our programs focus on and integrate one or two of the ways, while others travel the entire Circle. Most of our workshops and programs take place at least partially outdoors, and several engage mustangs and other horses as learning mentors and facilitators. The process of mindful awareness is woven throughout all of our programs, as it is part of the fabric of nature itself.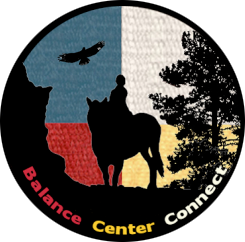 Check our Programs page to find out what learning opportunities are presently available and which are open for registration right now. Join our mailing list to be notified of new sessions as they arise. Your tax-deductible donations support development and delivery of our unique programs of learning and healing. We also invite groups, organizations, and businesses with special interest in the human-nature relationship to contact us about developing a tailor-made program that can help stimulate a whole new way of thinking about, understanding, and interacting with the natural world.
—–
*We thank the Elders of the Language Program of the Choctaw Nation of Oklahoma for providing us with precisely the right term for this concept of connectedness. The term initially shared with us (in 2004) was "itahoba" — which also means "connected." But more recent dialogue with the language elders to refine the precise sense of connection we want to convey resulted in our being provided with the more appropriate term ibachakali. You can hear a sound file of how the word is pronounced here.