MEMBERS OF THE HERD WHO HAVE WALKED ON
These horses taught us with grace, strength, and wisdom. They challenged our preconceptions with the unique sense of humor common to so many horses and, when necessary, they forced us to  reconsider thoughtless requests with a firm refusal to do a wrong thing until we finally understood. In countless programs and individual encounters, they engaged lovingly with, taught, and provided healing to people in need of their skills. We honor the memories of Cisco, Shadow, Rhiannon, Sugarfoot, and Dancer.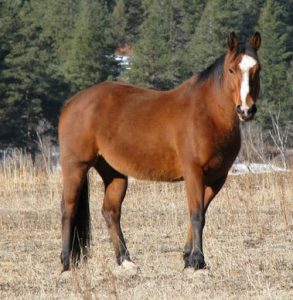 Cisco, 1993-2018, was a Quarter horse, one whose wise sensitivity was so acute that observers saw him change the way he walked, taking more and more gingerly steps, as successively younger children and then a toddler were set upon his bare back for a first-ever ride. Yet Cisco was a trained athlete able to execute both high-level reining maneuvers and classical dressage movements. He specialized in helping people overcome fear.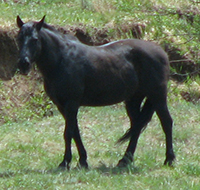 Shadow, 1992-2019, was an Indian pony whose mother was one also. His father was a Quarter horse, which does not make any difference in Indian ponies (as any Native person will tell you). He was incredibly intelligent, very playful, and once saved the life of a 2-year old girl who had gotten lost and was about to fall into a deeply running creek. Shadow specialized in teaching people about the sentient autonomy of horses.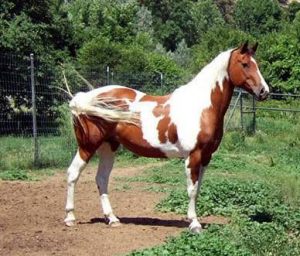 Rhiannon, 1992-2010, was a Paint horse whose beauty opened the hearts of people who were otherwise afraid of horses. She was so calm that complete beginners were able to sit on her bareback, close their eyes, and do gentle directed meditation and yoga there. Trained in both Western and dressage, Rhiannon specialized in carrying people's hearts and souls, not just their bodies.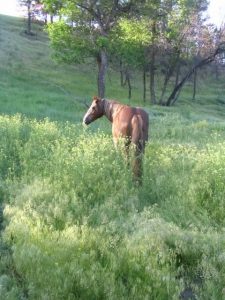 Sugarfoot, or Sugar as he was usually called, 1998-2017, was a Mustang from the Salt Wells HMA in Wyoming. He found his way to a New Hampshire farm, where he gave trail rides to visitors until the wet climate – so different from that of Wyoming – began to impact his health. The happy result was that Sugar came to Tapestry and started teaching people about the horse-human relationship. His gentleness made him a particular favorite with small children.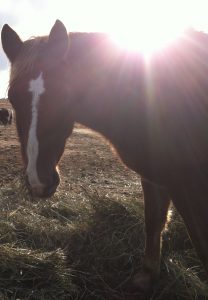 Dancer was a Mustang mare caught wild in the Sheldon National Forest, along with Lightning. As a rescue, we never knew her exact age but she lived  a long life into her twenties. Dancer had the most enthusiastic and adventurous spirit of any horse in the herd. She was usually the first to happily greet newcomers to the paddock, and she would try almost any novel experience with real delight.