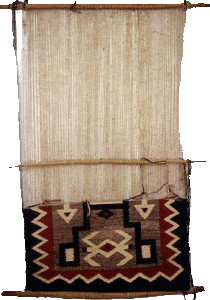 Twenty years ago, Dawn Hill Adams, Ph.D. created Tapestry Institute in order to reconnect people with the natural world by using different ways of knowing, learning about, and responding to the natural world. Tapestry has a history of creating ground-breaking programs, such as our Indigenous Science Program. Through this program, Tapestry held the first conference dedicated to Indigenous Science in 2002. Stories from the Circle:  Science and Native Wisdom brought together Indigenous scientists, scholars, authors, artists, and more to explore this important discipline. Tapestry's innovative programs are always held within Indigenous worldview, which provides participants with a different way of interacting with the world, a way based on relationship and reciprocity.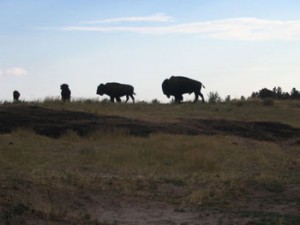 Thanks to Dawn's vision, Tapestry has changed people's lives in ways they never thought were possible. The attorney found "peace in myself" when she attended a "Mythic Living for Modern Women Workshop" at our former ranch in Nebraska. After attending the same workshop, an engineer said that with Tapestry, she got to "experience the personal meaning of the myth and integrate the science, song, art and movement of the myth." A  survivor of childhood sexual assault who participated in our Horse Ibackakali Program said she learned things about herself that she was going to take with her throughout the rest of her life.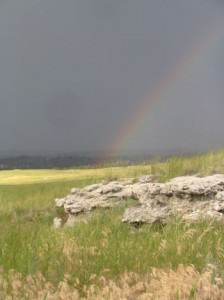 As we enter our next decade, it seems imperative that we recognize and rekindle our relationship with nature. The natural world is changing dramatically, and Tapestry will be here with programs that provide unique ways to relate to that world. We invite you to come along and participate in our programs. Our website is filled with information on Indigenous worldview, a topic that becomes more important every day as Indigenous voices gain strength and are finally heard. Our Occasional Papers provide you with unparalleled insight into the very roots of the human-nature connection.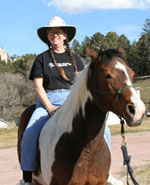 If you have supported Tapestry over the years, we thank you and want you to know that you have made a difference in people's lives. You can keep updated about our work by visiting our social media pages on Facebook, Twitter, Instagram, YouTube, and LinkedIn. We hope that you will be able to attend a Tapestry event and experience one of our programs in person. Please consider supporting our important work with a tax-deductible donation.
            Thank you, and here's to another 20 years!