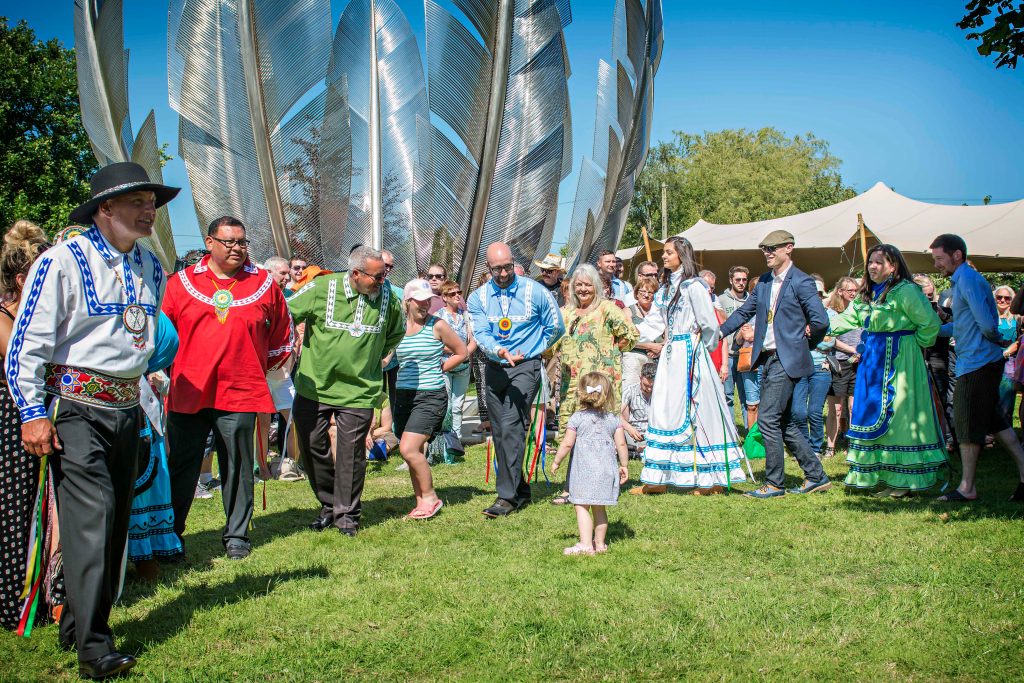 The Irish get it. They remember and understand relationship and reciprocity. More than 170 years ago, the Choctaw Nation of Oklahoma responded to word about the Irish potato famine by digging scarce money from their individual pockets to send to the Irish.  This happened in 1847, at the very beginning of what would be a seven-year famine, and just about 15 years after the devastating Trail of Tears (on which one of my own great-great-great grandmothers died). Yet when the Choctaw learned of the sufferings of the Irish people, their own suffering gave them greater compassion rather than less. So "they gathered $170 (the equivaent of $4,400 today [2017 dollars]), and sent it across the Atlantic Ocean to help feed the starving nation of Ireland." The bond between our nations has been strong ever since, with visits back and forth between Irish heads of state and Choctaw leaders. It's all chronicled on the Choctaw Nation website. More recent developments are also covered in this news story at Indian Country Today (added May 7, 2020).
And now the Irish are stepping forward to really be there for the people with whom they've been in relationship ever since. As one Irish donor, Michael Corkery, wrote, it's the right thing to do because "The Choctaw and Navajo First Nation people helped the Irish during the Great Famine, despite their own suffering." As a result, "Already more than $1.3 million has been raised with donations flooding in from Ireland" to help Indian nations hit particularly hard by COVID-19.
YAKOKE, people of Ireland!