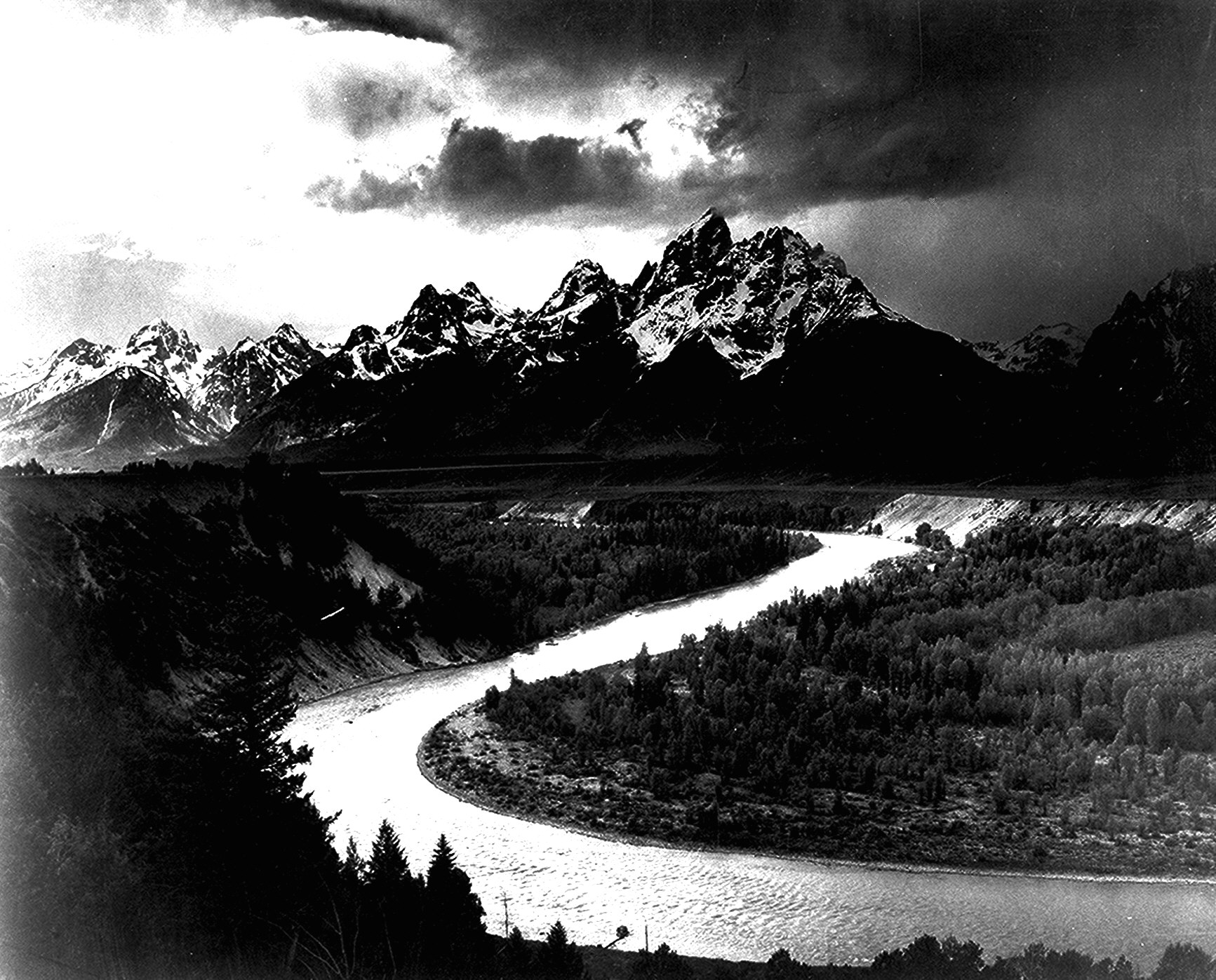 The Land that's literally the ground of our existence can support us and give us strength as we grow weary of a crisis that begins to seem endless. Almost a month ago, I pointed out that the title number at the end of "Oklahoma!" speaks with an Indigenous voice, expressing the inherent power of the Land in a way that can uplift our hearts. Today I want to share another piece of music that conveys this same uplifting power in lyrics that speak in an unexpectedly Indigenous voice. A transcription of the lyrics appears beneath the video. The singer is Josh Groban, and the song is titled "Anthem." Listen carefully, and let the power of the Land lift you in this time of turmoil and conflict, fear and frustration. The Land holds with strong power those who understand where their lives are truly rooted. Ansel Adams (no relation) certainly understood that power, letting it speak through visual image. Music, image, dance, and story are all ways that Knowledge of real relationship can speak to human hearts, bringing a timeless message of hope.
"Anthem"
No man, no madness
Though their sad power may prevail
Can possess, conquer, my country's heart
They rise to fail
She is eternal
Long before nations' lines were drawn
When no flags flew, when no armies stood
My land was born
And you ask me why I love her
Through wars, death, and despair
She is the constant, we, who don't care
And you wonder will I leave her
But how?
I cross over borders but I'm still there now
How can I leave her?
Where would I start?
Let man's petty nations tear themselves apart
My land's only borders lie around my heart
Songwriters: Mathias Per Andersson / Mikael Berndt Claesson / Geir Pedersen /
Robert Samsonowitz
Anthem lyrics © Universal Music Publishing Group
Lyrics are from LyricFind.
Original song is from the musical Chess.