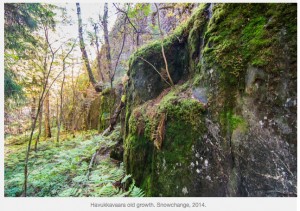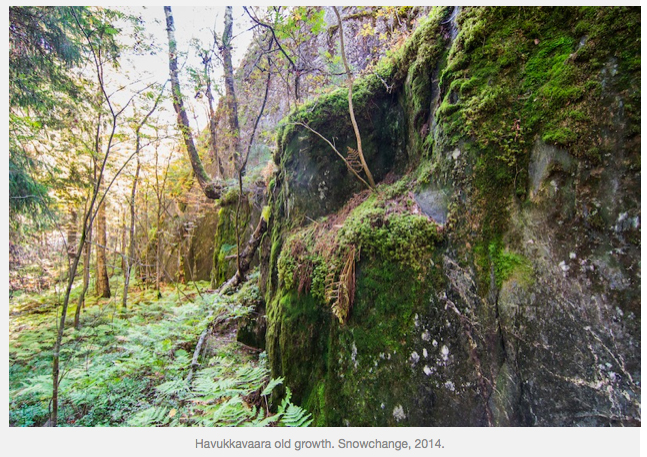 Wonderful news from Tero Mustonen about  resolution to the logging threats that faced Ostola Forest:
Today Metsähallitus and Snowchange Cooperative, together have reached a solution regarding the Ostola lot, which is a part of the Havukkavaara old-growth forest located in Selkie village, North Karelia, Finland. Metsähallitus will conserve 18,3 hectares of old-growth boreal and surrounding areas, parts of which have been logged, as a buffer zone. This will allow the old-growth forest to regenerate to these parts of the now-protected area.
Today Metsähallitus will demarcate the 18,3 hectares as a part of their ecological zoning outside all forestry activities. All hunting rights are preserved until early 2017. Towards 2017 the forest will be designated as a strict IUCN –category preserve. Moose hunting will be allowed in the area in the future.
Snowchange and all local stakeholders support this historical decision – first of its kind for village-level in the area. We welcome the Metsähallitus steps and declare our international campaign regarding Ostola forest to have ended in victory. We are equally thankful for all parties that assisted us in achieving this day, especially we wish to name the Indigenous and Local Community-Conserved Areas Consortium – ICCA, Tapestry Institute, University of Essex Sustainability Institute, the Gaia Foundation and Doctor Gleb Raygorodetsky and all other parties who worked so hard for this day.
Snowchange looks forwards in working with Metsähallitus to seek possibility to declare the newly-created Havukkavaara forest as the first Indigenous and Local Community-Conserved Area in the near future.