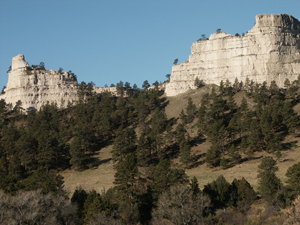 Twelve years ago this month, we had to leave our beloved ranch in Northwestern Nebraska. The programs that we ran on the land there were life-changing for people who participated. While it was incredibly hard to leave, we had no choice because of the financial consequences of the wildfire that had swept through the ranch the year before. We never imagined we would be lucky enough to come back to that area, an area we love and that people found so powerful through our meetings and workshops.
But life has a funny way of working. It seems to like circles, which is appropriate given our model using the Sacred Circle. This month, Tapestry is relocating back to Northwestern Nebraska. We aren't located at our former ranch. We are actually working on finding a new land partner in this area.
The world has changed a lot in the decade-plus that we have been away from this area. If anything, our mission is even more important than it was before. Some change has been good. Indigenous knowledge has gained prominence in mainstream media, and people are paying attention to Indigenous voices in many endeavors, including climate change and land conservation. In other ways, the news is not so good.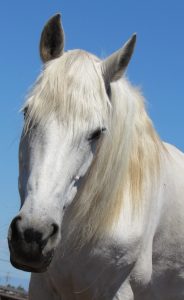 Along with our relocation, we have new programs to address the changes in the world. Our IKhana Fund provides financial support to people engaged in projects of reciprocal, relational knowing to acquire Indigenous Knowledge that can help communities adapt to changing environments and that can help preserve and protect environments threatened by catastrophic change. We are trying to get our Horse-Human Relationship Program growing again too, with opportunities for people to connect with horses — and the natural world — using mindfulness and within Indigenous worldview. Eventually, we hope to have exciting news about our journey to find a new land partner.
We want all of our friends and supporters to know how much your kind words and support have meant all these years. It's thanks to you that we are back in the Place that supports our work and that will allow us to move forward with our programs. Stay tuned for more exciting information about our programs. Remember to join us on Facebook, Instagram, and Twitter to follow our work. If you want to support our work financially, all donations are tax-deductible.